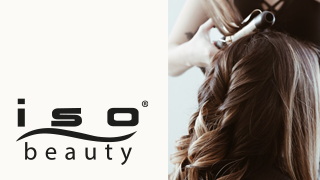 Producten 1 tot 12 van 15 in totaal
Pagina
Je leest momenteel de pagina

1
Toevoegen aan wishlist

Toevoegen aan wishlist

Toevoegen aan wishlist

Toevoegen aan wishlist

Toevoegen aan wishlist

Toevoegen aan wishlist

Toevoegen aan wishlist

Toevoegen aan wishlist

Toevoegen aan wishlist

Toevoegen aan wishlist
Producten 1 tot 12 van 15 in totaal
Pagina
Je leest momenteel de pagina

1
ISO Beauty
ISO Beauty is hét merk op het gebied van stylingtools. De musthave voor iedere kapsalon! Het assortiment bestaat uit diverse borstels, föhns, krultangen, stijlborstels en stijltangen. Hiermee maak je de mooiste kapsels met bijvoorbeeld krullen, steil haar of haar met extra volume. Naast dat ze kwalitatief super goed zijn, hebben alle stylingtools leuke kleuren en/of patronen.
ISO Föhn
De fancy ISO Beauty Föhns staan bekend om de leuke kleuren en patronen. De voordelen van de haardrogers van ISO: stil, krachtig, twee krachtstanden, drie warmtestanden, uitneembaar filter en lang snoer.
ISO Stijltang
Ook de stijltangen zijn te vinden in hippe kleuren. Bekijk bijvoorbeeld de Animal Series Tijger of Slang! Dankzij de infrarood- en nanotechnologie zijn de tangen binnen een paar seconden op temperatuur.  Alle stijltangen zijn handig in gebruik en worden geleverd met een jaar fabrieksgarantie. Bewaar hiervoor het aankoopbewijs, de originele verpakking en de registratiecode.
Bestel ISO Beauty snel en eenvoudig online
Bij Sudac bieden wij een breed assortiment aan ISO Beauty tools voor de beste prijs. Daarnaast heb je een garantie dat alleen jij als professionele kapper bij ons kan inkopen. Naast ISO Beauty hebben wij een uitgebreid aanbod aan tools voor in jouw salon.