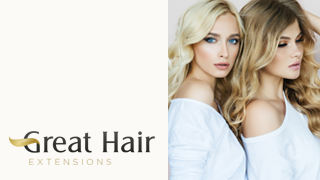 Producten 1 tot 12 van 33 in totaal
Pagina
Je leest momenteel de pagina

1
Toevoegen aan wishlist

Toevoegen aan wishlist

Toevoegen aan wishlist

Toevoegen aan wishlist

Toevoegen aan wishlist

Toevoegen aan wishlist

Toevoegen aan wishlist
Producten 1 tot 12 van 33 in totaal
Pagina
Je leest momenteel de pagina

1
Great Hair Extensions
Ben jij op zoek naar hoge kwaliteit extensions voor een scherpe prijs? Dan zit je goed bij de extensions van het met Great Hair. De extensions zijn afkomstig uit India en vervaardigd uit 100% echt Remy-kwaliteit haar. Dit betekent dat alle haarschubben in dezelfde richting lopen. Hierdoor zullen de extensions niet gaan knopen. Resultaat? Mooi, zacht en glad voelend haar dat makkelijk te borstelen is. Wij raden altijd aan om van tevoren een kleurenring te bestellen. Door middel van de ring kan je de kleur van het haar van jouw klant bepalen.
Het verzorgen van extensions
Het onderhouden van extensions is ontzettend belangrijk. Het haar is als het ware gemengd is met het eigen haar is het van belang om het dagelijks goed en voorzichtig door te kammen. Hiervoor gebruik je een speciale extension borstel. Voor de verzorging van de extensions adviseren wij het Great Hair verzorgingspakket. Een veel voorkomende vraag is of het kleuren van de extensions mogelijk is. De extensions van Great Hair Extensions kunnen gekleurd worden. Echter is dit op eigen risico en met maximaal 3% waterstofperoxide.
Technieken hairextensions
Great Hair Extensions biedt vijf haarverlengingsmethoden aan: bonding extensions, clip in, one minute, tape extensions en weft. De bonding extensions zijn waxjes die door middel van een warmtetang aan het eigen haar vastgemaakt kunnen worden. Great Hair One Minute is een systeem waarmee je binnen 1 minuut een complete verlenging kun creëren. Dor het subtiele onzichtbare draadje, ziet niemand dat er extensions in het haar zitten.
De clip-in extensions kunnen gemakkelijk in het haar geklikt worden door middel van de klemmetjes. Tapes zijn een soort plakstrips waarbij je een plukje haar tussen twee tapes plaatst. Dit is minder schadelijk en wordt aangeraden bij dun haar. De weft, ook wel hairweave genoemd, is een lange band (rond 1 meter) met daarop het haar genaaid. Het kan op meerdere manieren bevestigd worden: vlechten, naaien of microrings.
Bestel Great Hair Extensions snel en eenvoudig online
Je bestelt de extensions van Great Hair Extensions voor de scherpste prijs bij Sudac. Wist je dat we nog meer merken extensions aanbieden? Daarnaast heb je een garantie dat alleen jij als professionele kapper bij ons kan inkopen. Geen last van consumenten die deze scherpe kappersprijzen zien!